Fall Leaf and Yard Cleanup - St. Catharines
Contact Johns Home & Yard Services St. Catharines
Servicing residents of St.Catharines Exclusively.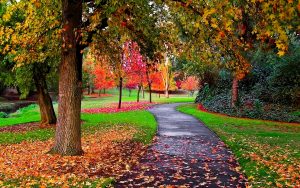 Fall Leaf and Yard Cleanup – St. Catharines –  Summer is over, the kids are back to school.  Halloween is just around the corner, and Leaf season is about to begin, no I don't mean Toronto Maple Leafs.  For all Toronto Maple Leaf fans – How do you keep Leafs out of your backyard?   Answer – Put up two hockey nets!!!  
Fall Leaf and Yard Cleanup – St. Catharines – Have all of your leaves raked and removed from your yard, before the snow settles in.  You can choose to have them raked up weekly or you can wait till all the leaves have fallen to the ground, it's up to you.  I will be more than happy to come out to your home and provide you with a free estimate.
Call 905-347-0295, for a free estimate.
Once Fall Leaf and Yard Cleanup – St. Catharines Season is over.  Snow Clearing will begin.   DON'T WAIT GET ON OUR SNOW CLEARING LIST EARLY – By doing so will ensure you that as the snow begins to fly, you won't be late for work, or for where you need to go.  Your car will be cleaned and your driveway cleared, just provide us with your schedule.  Salting and Sanding available.
Contact Johns Home & Yard Services St. Catharines
Currently we service the St. Catharines area exclusively, we're minutes away from where you live.  Whether you need your lawn cut today, yard cleaned, leaves raked, snow cleared, there's a good chance that we'll be able to find the time to service your request today.  We pride ourselves on being friendly, honest, reliable and inexpensive.